Testing of flexible foams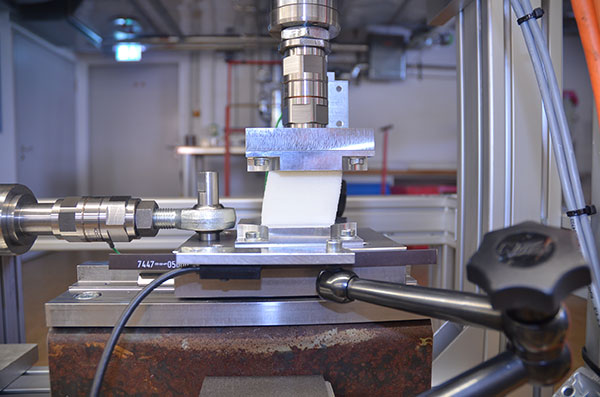 Foams are used in many fields of application. Their application spectrum ranges from sneaker soles to safety- and crash-relevant vehicle components. In the era of digital development, many products made from foam are – regarding form and function – designed and tested using numerical finite element simulations. However, the fundamental requirement for predictable simulations are extensive material tests and a comprehensive understanding of the typical material properties of foams.
Fraunhofer EMI has been conducting research on this subject for several decades in close cooperation with software developers and computational engineers from the automobile industry. The experimental methods we have at our disposal are unique. Alongside the classical tensile, compressive and shear tests, numerous special test setups, including high-precision measurement technology, complete our experimental portfolio. For example, the influence of the air in open pore seating foams on their mechanical behavior could be investigated with special air permeability and vacuum tests.