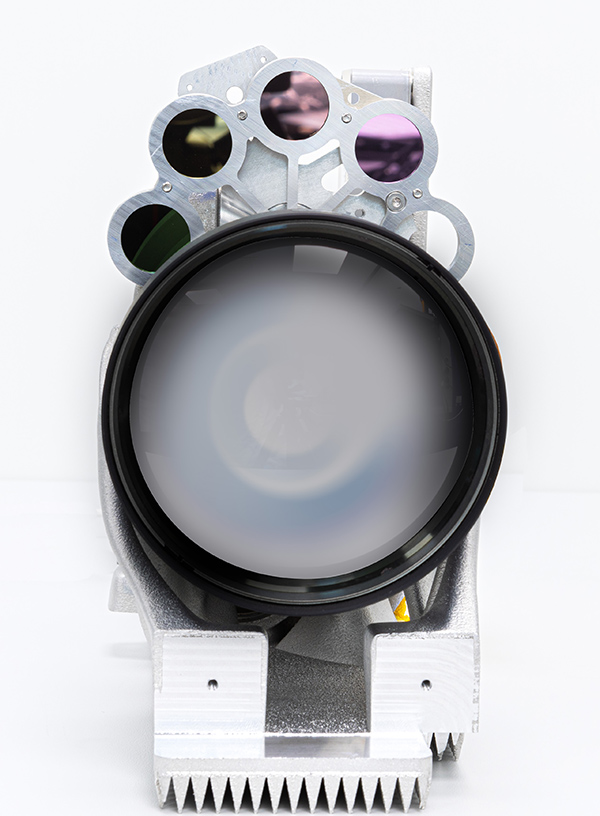 The development of the ERNST nanosatellite is entering the final phase in 2022 with the integration, testing and delivery of the flight model.
The ERNST nanosatellite is pioneering in different fields: It is the first satellite developed by Fraunhofer, the first small satellite to support military tasks for the German armed forces, and the first CubeSat, the size of half a beer crate, which will use a cryogenically cooled infrared payload to perform tasks as complex as detecting rocket launches.
The ERNST satellite design and the implementation of its subsystems was successfully accomplished last year, despite the pandemic situation and resulting supply chain issues. The design freeze after the critical design review marked the transition to the integration phase starting at subsystems and payload level. Critical components such as the cooler-detector unit, the attitude control system and even a deployable braking sail were completed for the flight mission and subjected to functional tests. With the completion of a clean room and extended vibration and thermal-vacuum testing capacities in the integration laboratory, the way is paved for integrating the ERNST flight model.
The launch of ERNST is scheduled for June 2024. We will bridge the time until then with comprehensive testing of the ERNST satellite system.