Loading capacity and functionality of protective barriers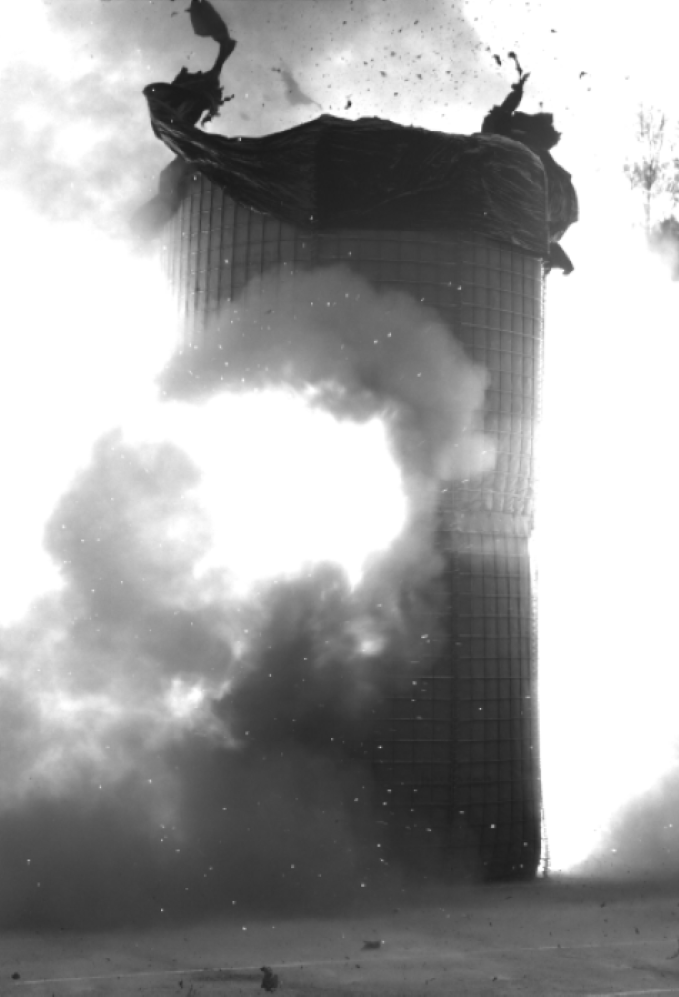 For the enclosure of protective zones, simple but effective solutions are needed that protect individuals and material against extreme events, e.g. detonations. Basket systems, which can be filled with soil available on-site, are often used in this context. In this manner, a barrier, which provides the required protection through its large mass, can be built fast and with only little logistic effort.
Fraunhofer EMI investigates the structural behavior and the functionality of such barrier systems with experimental and numerical methods. Furthermore, analytical approaches are employed for the calculation. Since the loading capacity primarily depends on the soil mechanical properties of the used filling material, the analysis comprises the laboratory experiments required in this context.
The gained knowledge can be further employed in the future, for example to develop comparable barriers for non-military purposes, which take the different requirements of civil applications into account.