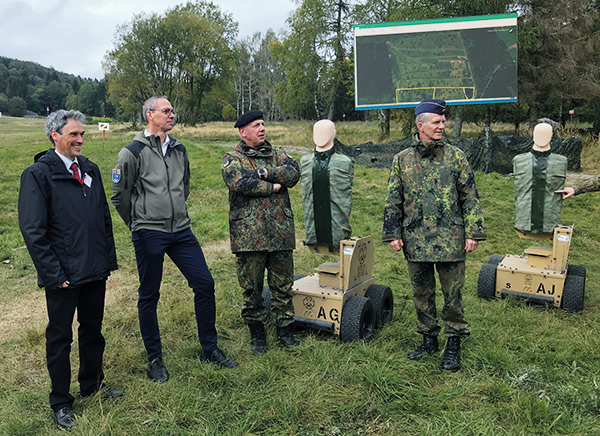 Fraunhofer EMI is investigating how live firing exercises can be made more modern and efficient by using sensor technology and methods of digitalization. The challenge is to ensure safety while meeting advanced requirements.
The potential of digitalization for combat training with a sharp shot
In combat training, soldiers should be prepared for missions as realistically as possible. To do this, they practice live firing in predefined scenarios on military training areas. The display of targets, often realized by using pop-up targets, has so far been mostly static and is often still analog controlled. A dynamic target presentation integrated into a digitized combat training system promises more complex scenarios for more intensive training.
A key question here is: Which methods can ensure the safety of exercise participants and bystanders when modern technologies such as portable, self-moving, or virtually displayed targets are used for effective training?