Characterization of glasses used as transparent protection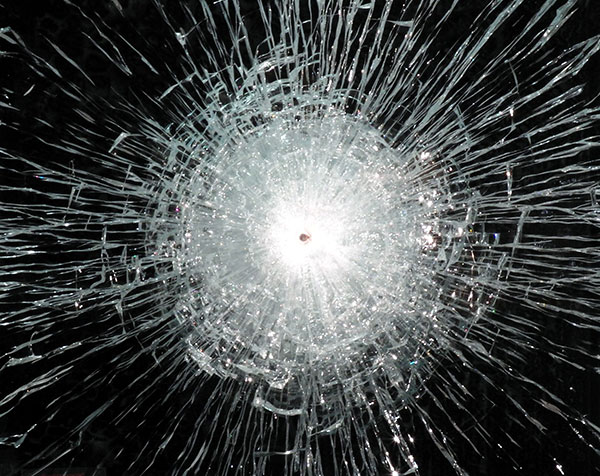 Bulletproof windows typically consist of several glass layers, which are bonded to a laminate using polymer interlayers. When a projectile impacts a glass layer, cracks, which propagate with velocities between 1500 meters per second to 2200 meters per second – depending on the type of glass – form immediately after impact. The strain waves that are generated during the impact of the projectile propagate with velocities between 5600 meters per second and 6500 meters per second and lead to additional damage of the glass. For this reason, the projectile always penetrates pre-damaged material.
In order to be able to describe the interaction between the pre-damaged glass and the projectile, Fraunhofer EMI develops methods to pre-load glass in a defined way using planar plate impact to detect and analyze the damage quantitatively via X-ray tomography, and to determine the strength properties. With these measurements, improved material models can be developed and the predictive power of simulations can be advanced, especially regarding the calculation of the remaining ballistic resistance after several impacts.