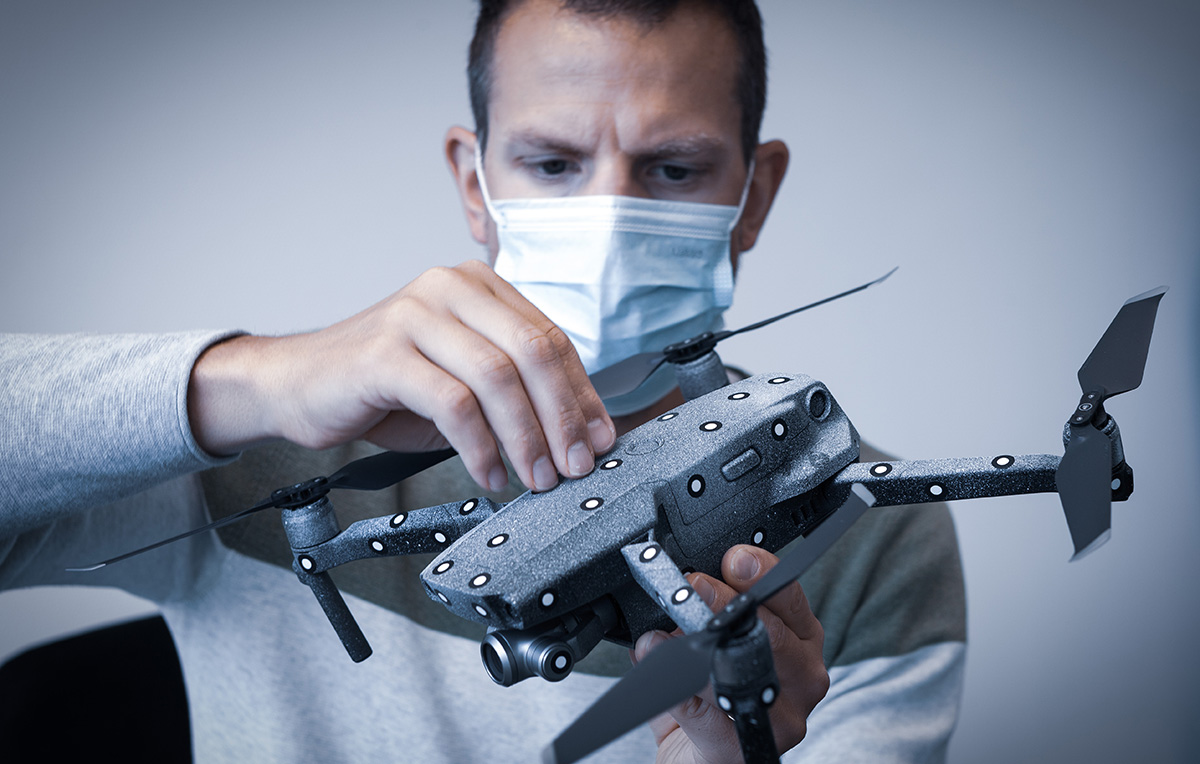 The issue of vulnerability of aircraft structures in collision with drones is a concern for the aviation industry. Markus Jung of Fraunhofer EMI gave a digital presentation on this problem at the AIAA SciTech Forum of the American Institute of Aeronautics and Astronautics on January 4, 2022.
The greatest damage during drone impact is caused by its heavy and stiff components, namely camera system, battery and motor. Their effect on impact was investigated at Fraunhofer EMI in static and dynamic test campaigns at different impact velocities. Several tests with the identical test parameters showed the same results despite complex boundary conditions, so they show high reproducibility.
Markus Jung reported on the exciting results of this research in his presentation entitled "Vulnerability of aerostructures to drone impact — characterization of critical drone components".
The research project was funded by the German Federal Ministry of Economics and Climate Protection.
More information on the project can be found in the article "Drone alert: Are privately piloted drones a threat to aviation?"