AVEAS — recognize, analyze and simulate traffic scenarios for autonomous driving
The basis for assessing autonomous vehicles are extensive data from traffic scenarios. To create such a basis is one goal of the AVEAS project, which is funded by the Federal Ministry for Economic Affairs and Climate Action.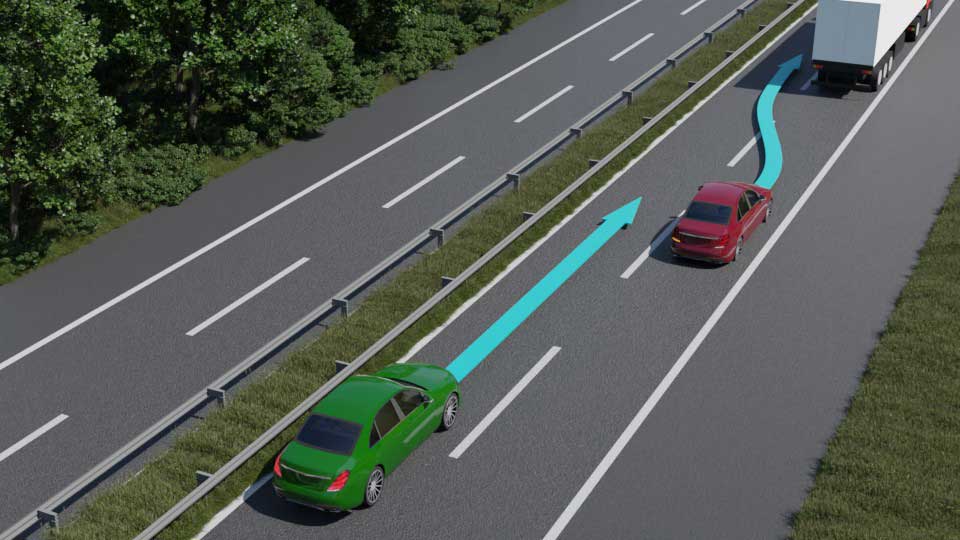 Motivation
For a long time, autonomous driving has been a vision of the future — now we are on the way to making this vision become real. The Mercedes-Benz highway pilot is already approved for level three of five in the development of autonomous vehicles. Level four is already under test on defined routes. But the effort required to assess such vehicles increases considerably for higher levels. The basis for this protection is an extensive database of traffic scenarios that serve all protection needs. In addition, valid simulation environments are becoming ever more important in assessing autonomous vehicles.
Assessment-relevant scenarios
In the AVEAS project, Fraunhofer EMI researches the generation of such a database. For this purpose, data from three different recording perspectives as well as simulated scenarios from an optimized traffic flow simulation are combined. Fraunhofer EMI develops methods for the automated evaluation of the assessment relevance of recorded scenarios as well as algorithms for the generation of virtual scenarios to supplement the database.
Optimization of behavioral models
In the future, realistic simulations will be of considerable importance for the assessment of autonomous vehicles. One of the goals of Fraunhofer EMI is to adapt and further develop optimization methods in order to make behavior models in current simulation environments as realistic as possible on the basis of data.
The data and models generated in this way are to be utilized in a permanent digital platform and, if successful, the methodology for data collection in real traffic is to be consolidated for validation purposes.