Dynamic material characterization for increased crash safety of trucks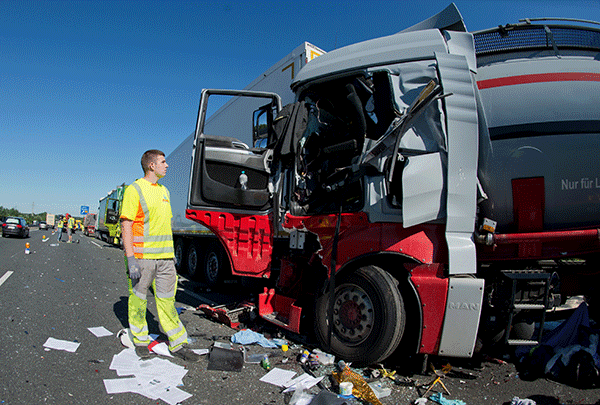 In cooperation with leading automobile manufacturers, suppliers, and small and medium-sized enterprises who deal with the simulation of crash processes, Fraunhofer EMI conducts research to improve the crashworthiness of utility vehicles. The project of the German Federation of Industrial Research Associations (AiF) addresses the characterization and modelling of cast iron materials that are used in safety critical components, such as chassis and cabin suspensions of trucks.
The precise knowledge of the materials' deformation and failure behavior is decisive in order to ensure the controlled energy absorption through the component in the event of a crash. The materials are subjected to a variety of experiments in order to study their mechanical behavior in detail. In addition, imaging methods, such as computed tomography and 3D laser scanning, are employed in order to visualize deformations of the specimens and components in 3D. Such digitalized data are used to validate the simulation results and to ensure their predictability. In this way, the project facilitates the optimization of component design and material application for cast iron, and, consequently, improves the crashworthiness of utility vehicles.