Small impacts with major impact – how micrometeoroids can disturb sensitive satellite payloads
Hypervelocity impacts on spacecraft surfaces cause fragments to be ejected. The fragment tracking method developed at Fraunhofer EMI allows detailed measurements of the properties of these fragments for the first time. The model developed shall be used to predict the influence of the space particle environment on the orbit and attitude of satellites.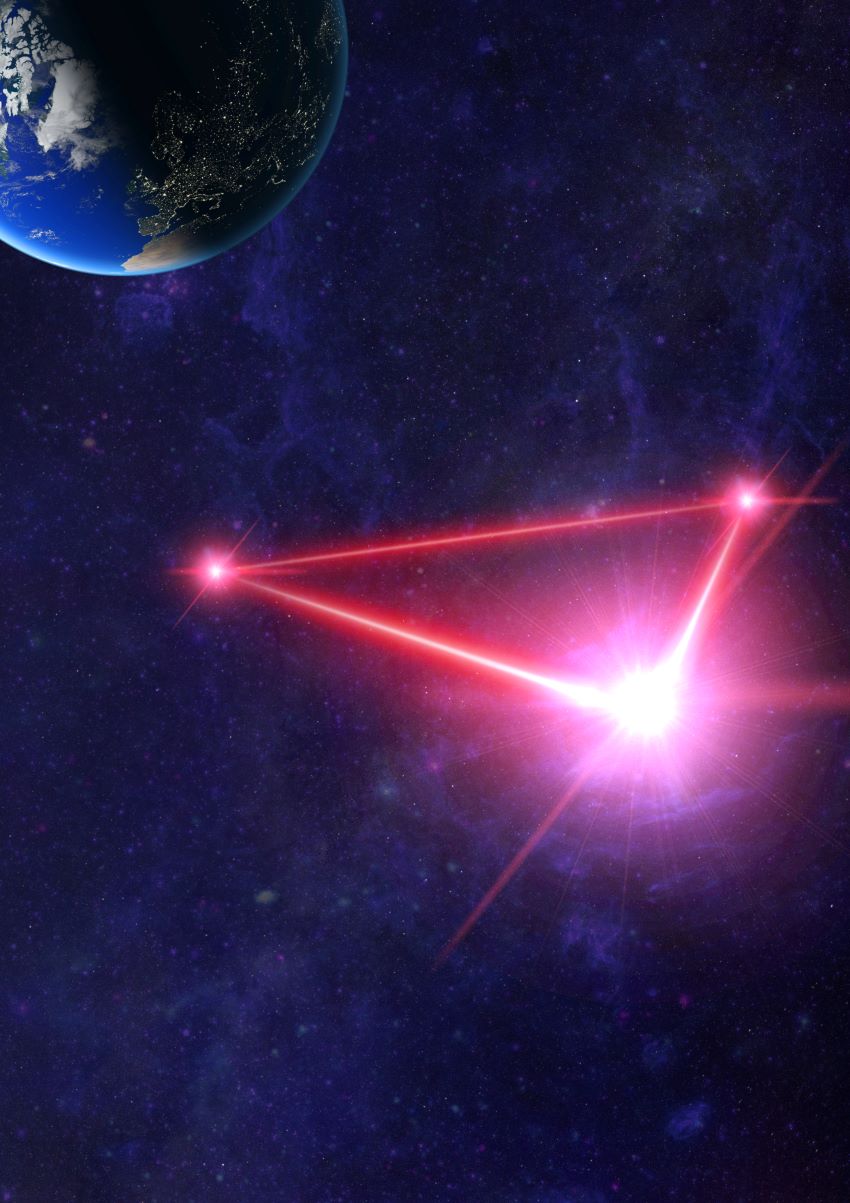 Hypervelocity impacts do not only create craters: The excavated matter is ejected from the crater as fragments (ejecta) at high velocities. During geological impact events, some of the ejecta escapes into space, while other parts accumulate around the crater. When particles (space debris or micrometeoroids) impact spacecraft, the same processes take place: The momentum the fragments carry away causes an additional disturbance of the satellite's attitude; the deflection is stronger than as if the impactor had merely been "swallowed". Until now, only little has been known about the properties of these fragments, specifically, their velocities.
ESA's LISA mission (Laser Interferometer Space Antenna), which is planned for 2034, shall measure gravitational waves that, e.g., result from the collision of black holes. The three satellites are planned to permanently maintain laser connections over a distance of several million kilometers. A particle impact deflecting one of the satellites can interrupt the laser connection. Such interruptions pose a risk to the mission.
During the MIRAD study (Micro-particle Impact Related Attitude Disturbances), impact tests were carried out on spacecraft representative CFRP samples. With the fragment tracking method developed at EMI within the past years, the properties of the ejected fragments can be measured in detail for the first time. Specifically, the combined measurement of mass, velocity and trajectory of single fragments is unique and has never been conducted with such precision before.