Deployable drag sail for nanosatellites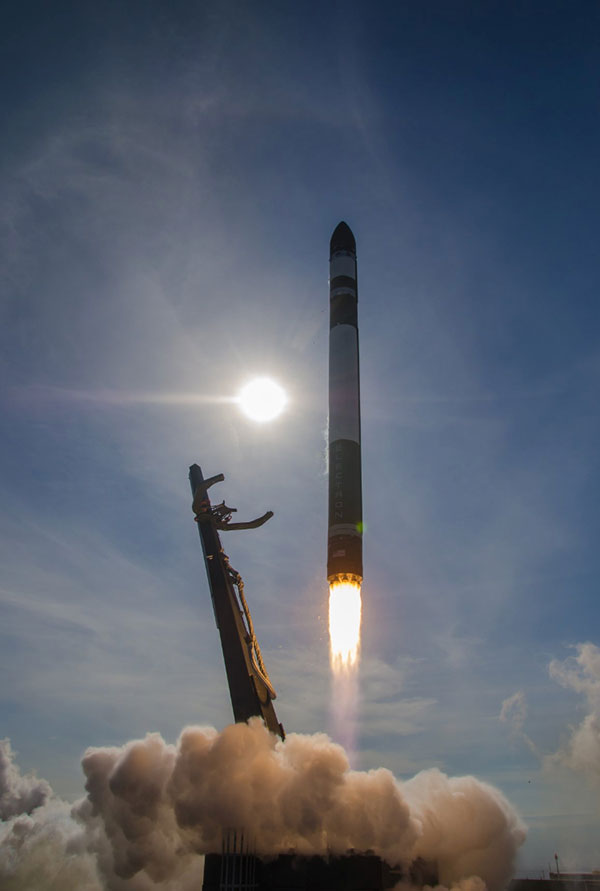 In order to limit the number of objects left in orbit – so-called space debris – satellites have to be removed from orbit after the end of mission. International guidelines, which EMI also contributes to, stipulate a maximum de-orbiting time of 25 years. In higher orbits, the atmospheric drag is too low to ensure these de-orbiting times. In this case, a satellite requires a de-orbiting device for the maneuver.
At EMI, we are developing such a device for our nanosatellite ERNST. The de-orbit subsystem is a so-called drag sail, which increases the satellite's surface area and thus increases the atmospheric drag. For this purpose, an aluminum-coated membrane with a size of 2.5 square meters is deployed via tape spring booms. In the folded state, the de-orbit system fits into a cube with an edge length of 10 centimeters. A sample demonstrator, which has been developed in cooperation with HPS GmbH, was launched onboard a Rocket Lab Electron rocket on November 18, 2018. Reliable results of this test in orbit are expected as of summer 2019.