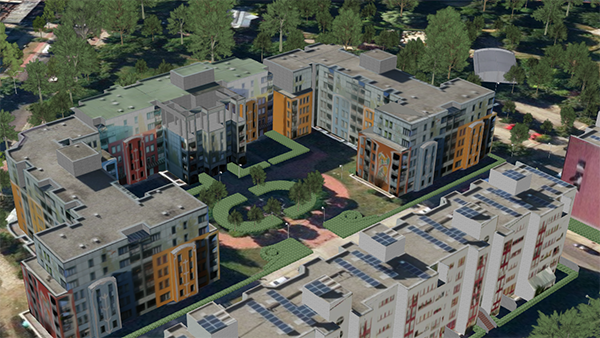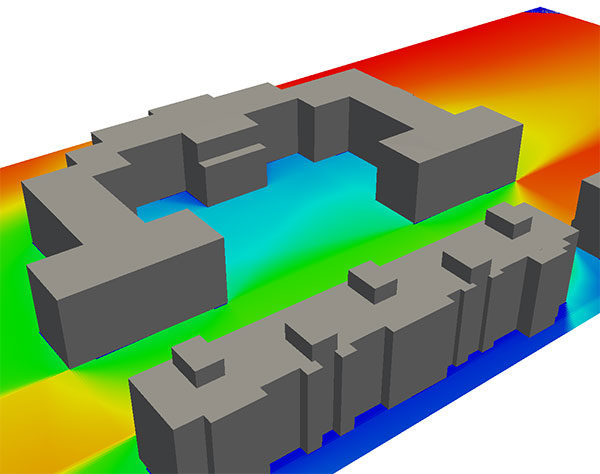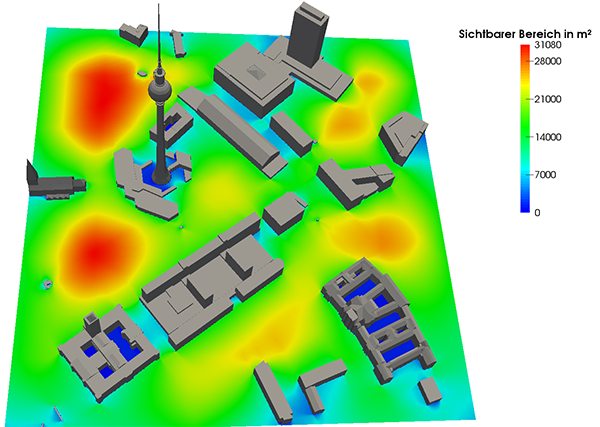 Security as a topic not only touches on the important role of ensuring objective security, but also acknowledges the importance of the subjective sense of security. For this reason, the main focus in the project Stadtsicherheit-3D (urban security 3D) is on the assessment and improvement of the subjective sense of security among urban dwellers. Structural and spatial factors in urban environments, which foster the various perceptions of security as being present or rather absent, are identified and operationalized. Emphasis is placed on the identification of places that are perceived as dark, out of sight and out of hearing range. Based on experience from best-practice examples and on-site measurements, the identified elements are incorporated into the algorithms that serve as the core of a software-based planning tool. The software can then be applied to existing three-dimensional city models and thus allows an improved security assessment.

Tool as planning and design aid
For the first time, a software tool based on numerical modeling is developed with which security assessments can be made systematically and empirically. Further key factors that cannot be physically depicted are inquired interactively. The tool helps city planners and security experts to create more security in urban environments and can be used in participative decision processes.

On-site inspections with those affected
The three Berlin case studies mentioned above are very distinct from each other but can be taken as representative for Europe. They covered on-site inspections with local residents as well as visitors at Alexanderplatz, the housing estate High-Deck-Siedlung and Moabit West. The interviewees gave details on locations and places that cause a feeling of insecurity due to insufficient lighting, limited visibility and audibility. The identified spots were photographed and documented together with measurements of lightness, noise and distance. These data support the implementation and validation of analyses concerning visibility, audibility and lighting.

Example visibility
For visibility calculations, a grid is used to partition the accessible space into small elements. In the next step, visibility polygons are determined for each element center. For each point on the map, the number of elements that are in the line of sight of this point can be calculated. This way, the visibility of the accessible space can be visualized.

Here you can find further project information on the websites of the Federal Ministry of Education and Research.